Film San Antonio Helps Create Mobile Content Festival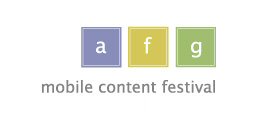 Film San Antonio has teamed up with the Digital Convergence Initiative to producer MCF 2006 - the Mobile Content Festival. Premiering in Austin on March 14th, winners in three categories - FILM, APPLICATIONS, & GAMES - will vye for prizes like video iPods and copies of NewTek's LIGHTWAVE 3D.
Films for submission must be 30-90 seconds in length. See all the rules at www.dcitexas.org/mcf.